Backsplash Tile
If you see tile backsplash in someone else's home and find that you wish you had it too, don't fret! At Paradise Carpet One Floor & Home, we are here to help you improve your spaces with tile backsplash. Updating your house with a tile backsplash is easier than you think, and can add value and style to your most used rooms. Take your boring bathroom and transform it into a wonderland of design by changing out décor and adding or upgrading your tile.
Custom Backsplash
You like tile, but you don't want your house to look like all of the others. The benefit of tile is that it is completely customizable with shapes, sizes, colors, and glosses all varying greatly. Whether you want the latest trend or a mixture of tiles and mosaics, tile gives you the ability to choose whatever you want. Personalizing your backsplash has never been easier, especially with the wide number of tile patterns on the market today.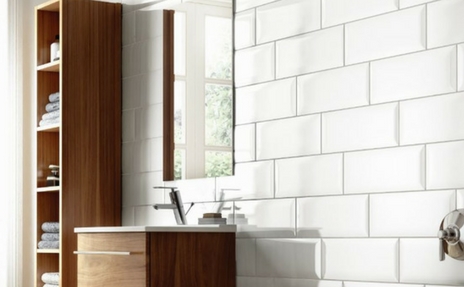 Durable Protection
Protecting walls from spills and splatters is a surprising benefit of tile. The reason they were initially used for kitchens and bathrooms was to solve the problem of grease and food on the walls. Today, tile is still used as backsplash because it is such a durable material. Tile stands up to everyday wear and tear even in the busiest of homes.
Easy Maintenance
Tile is easily maintained, even when homes are full of activity. It does not collect dirt and dust like other materials, and it also doesn't peel off like wallpaper. For walls, tile is the ideal material, and backsplash tile happens to be one of the easiest materials to clean and keep clean. To keep backsplash looking bright and shiny, wipe off dust and spills. They should come off with a wet rag or sponge. Occasionally, you should clean the grout lines to ensure they are not collecting grease from the air.